How to measure ring size?
Would you like to buy a ring and need to determine the right size? Most of our designers will adjust the ring to the size of your choice. When purchasing, enter the required size in the Order Note field while proceeding the order to the Cart.
The rings sizes:
Inner diameter (for example 16 mm).
Inner circumference or EU size (for example 53 mm = EU size 53, 62 mm = EU size 62) - you can find out the inner circumference of the ring by measuring the circumference of your finger.
Here are some tips to make size measurement accurate:
It is optimal to measure the size directly at our deelive design store, especially when choosing your first ring.

The size of the finger changes according to the temperature as well as day time. Most ideal for measuring is the room temperature.

If you decide between two ring sizes, choose the smaller one. The ring can be enlarged relatively easily.

Wide rings usually fit tighter than thin rings. When deciding between two sizes, better choose the larger one.

In case you have larger joints, keep this in mind when measuring. It is important that you can comfortably pull the ring over the joint.
It may be bigger for you, but it won't slip.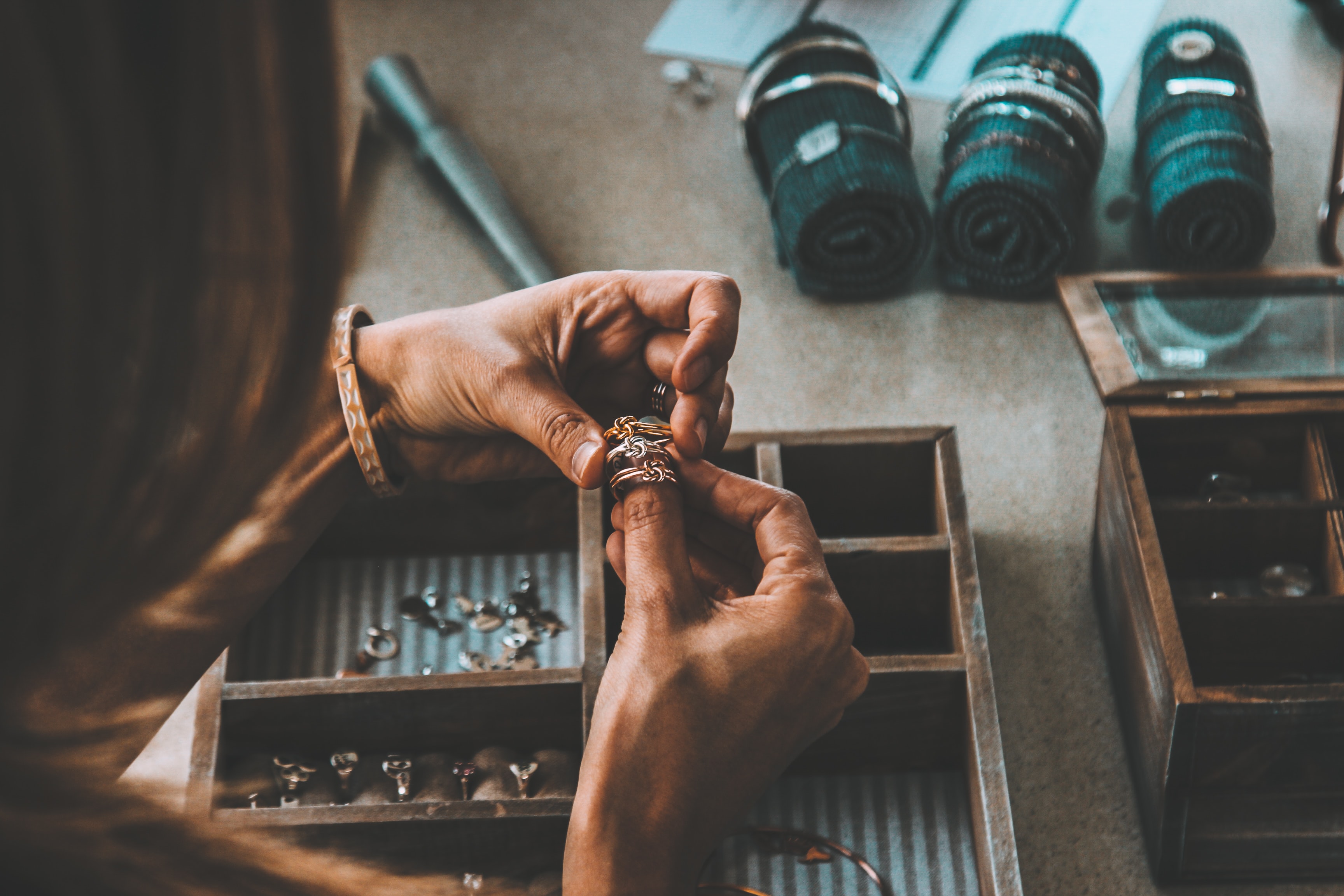 How to determine the right size of the ring:
1) Personal measurements in the deelive design store
We recommend having your size measured directly at the deelive design store in Prague.
We use special measuring rings to find out exactly what size you need.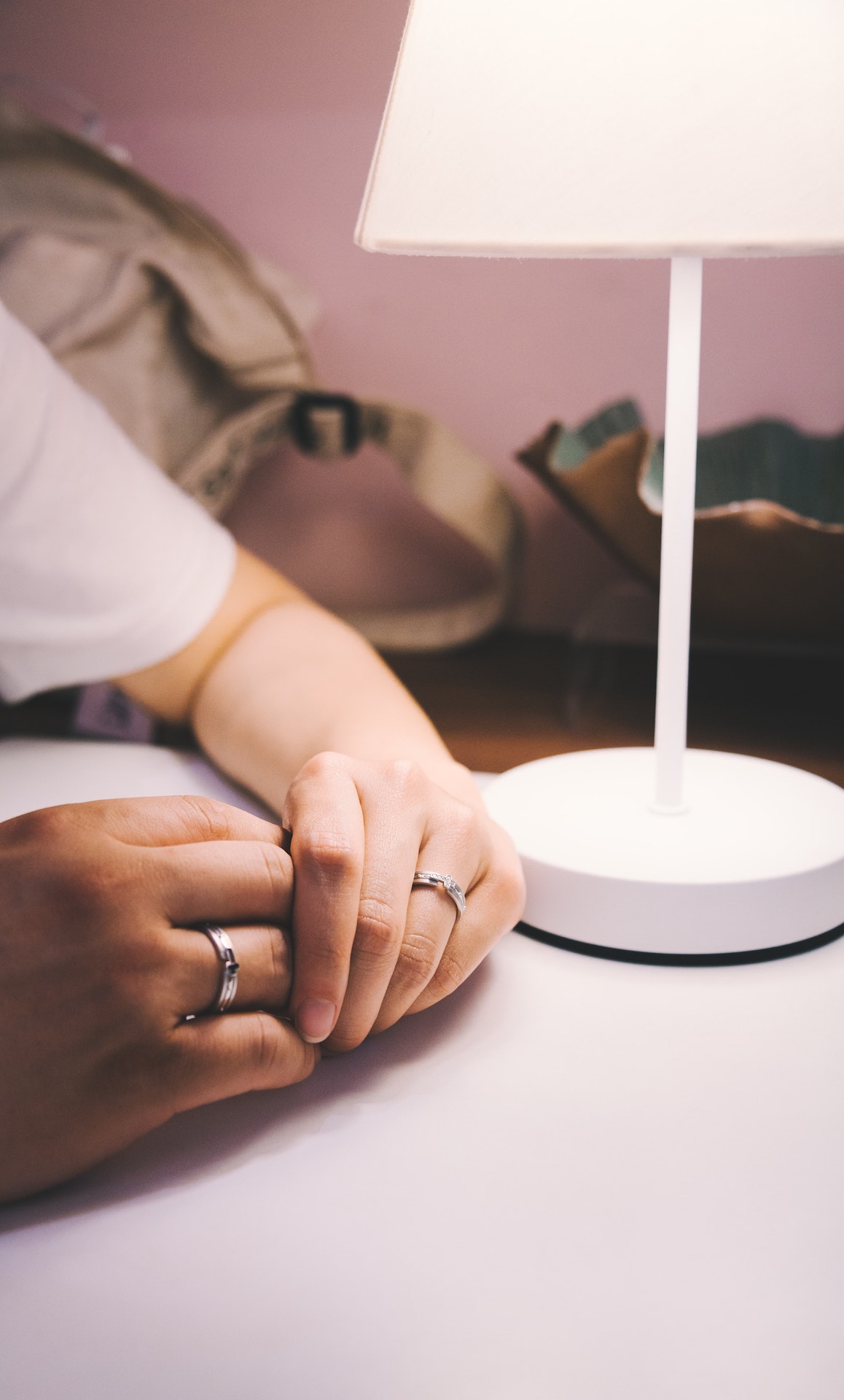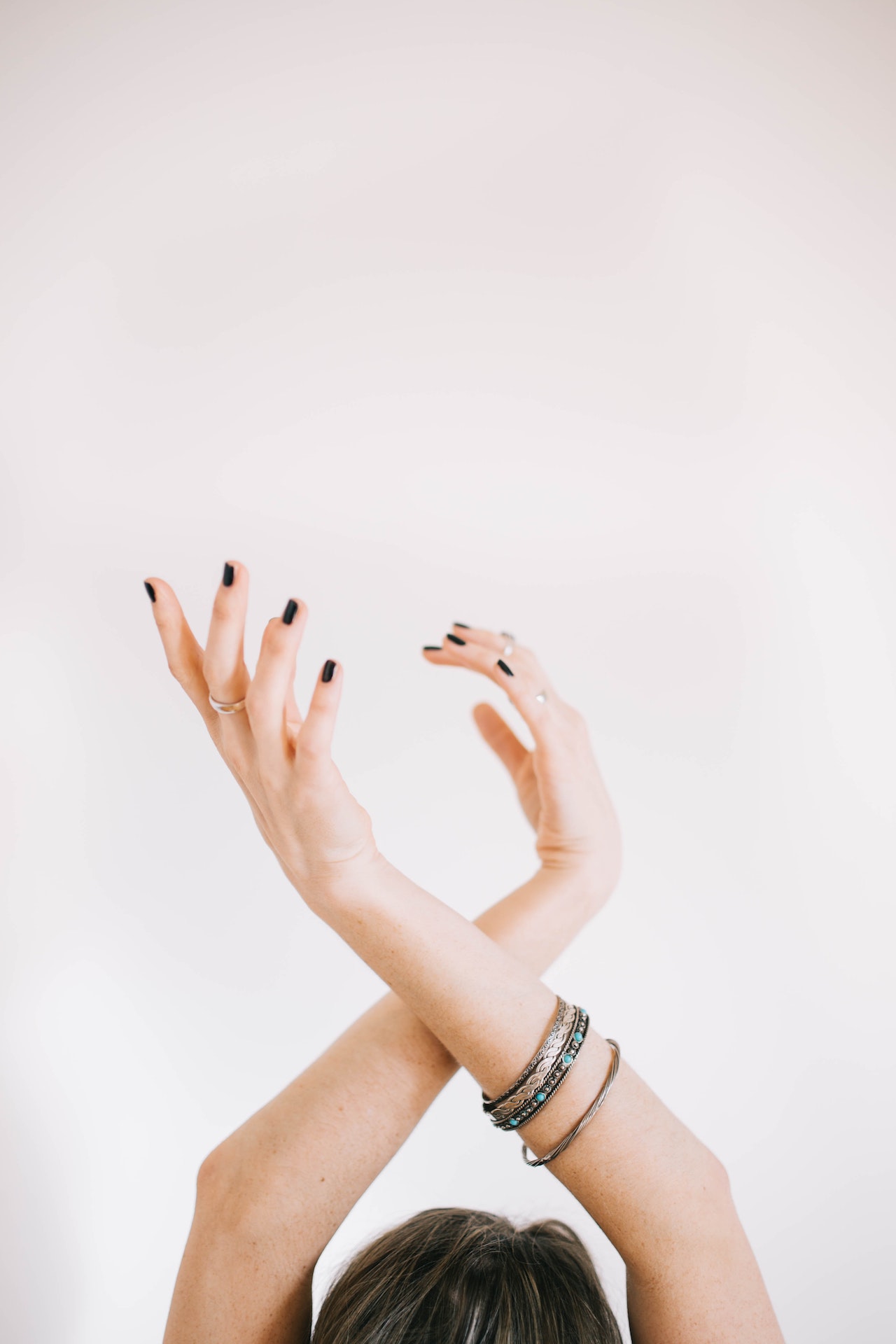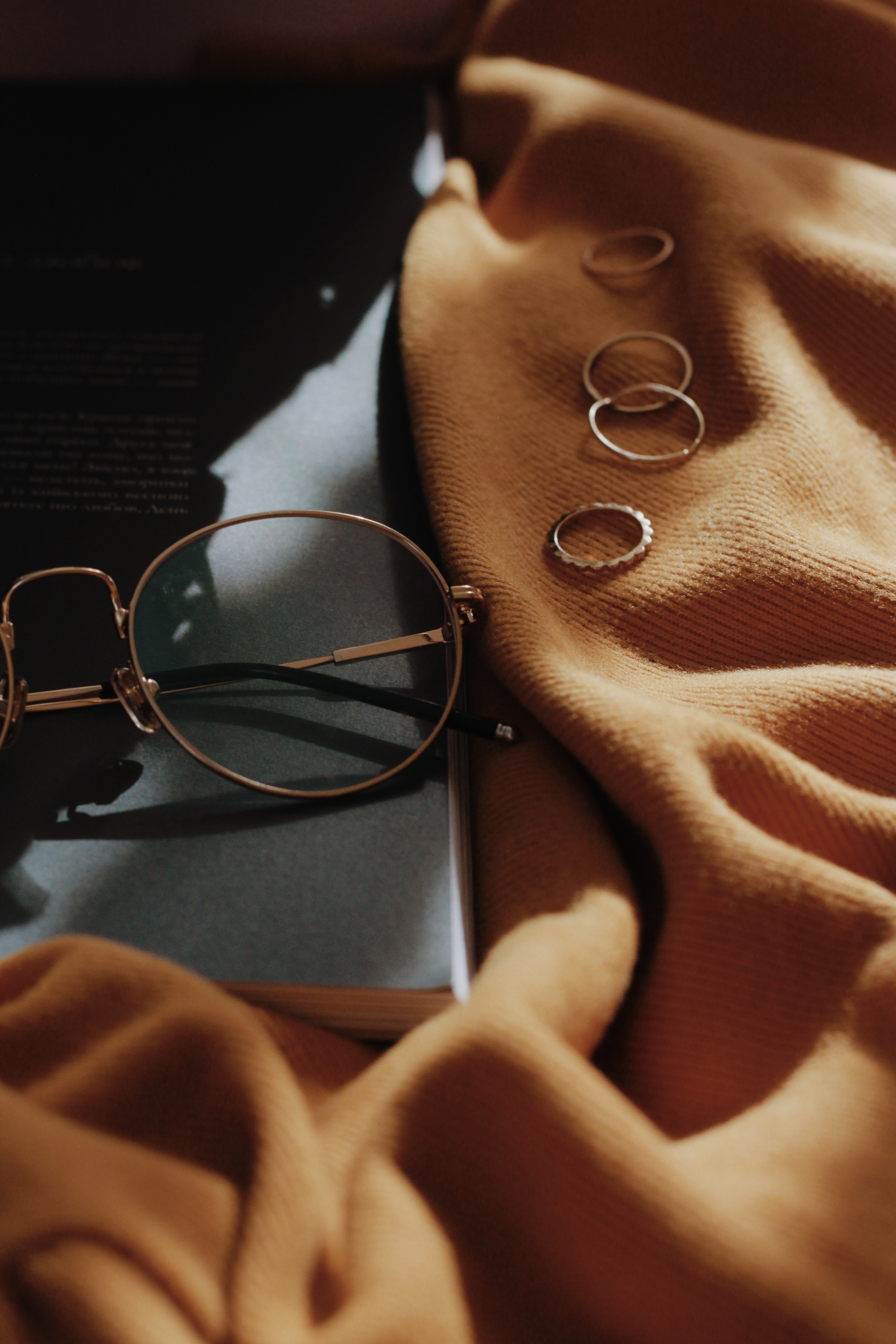 2) Measurement according to the already fitting ring
Even if you have another ring of the required size, we recommend leaving the measurement to an expert who will use the so-called mandrel to determine the exact size of the ring.
3) Home measurement
All you need is a piece of string, ribbons or a paper strip. You mark a point on the left side of the string with a marker, wrap the string around your finger, and make another point at the point where the other end of the string meets the marked point. Then place the string on the ruler and measure the distance between the two points. The size of the ring is the length in millimeters.

Ring size conversion table
průměr prstu (v mm) = finger diameter (in mm)
velikost prstenu = ring size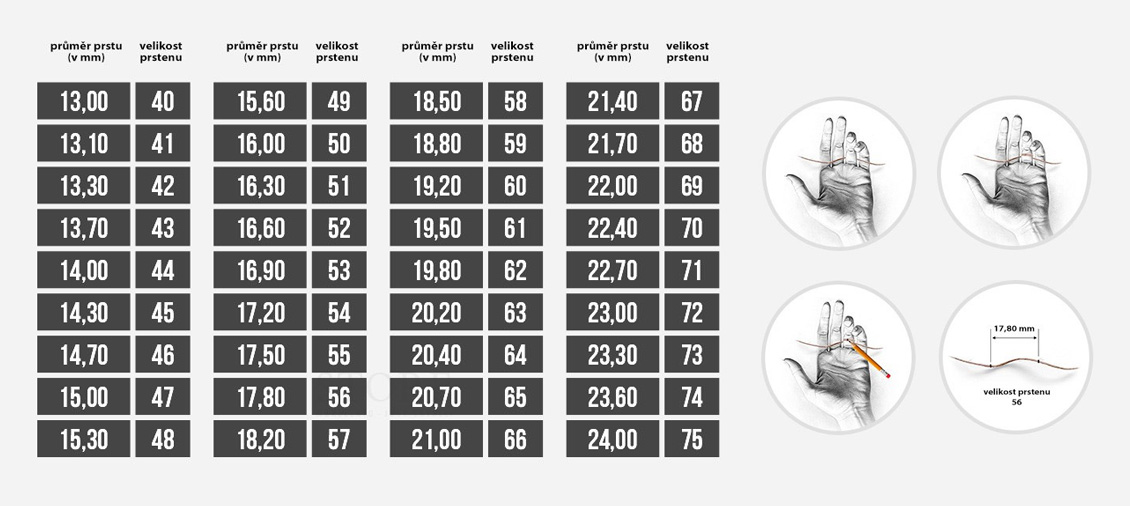 Now you should know everything about choosing the right ring size. So let's go shopping!