JEWELLERY - Material - plastic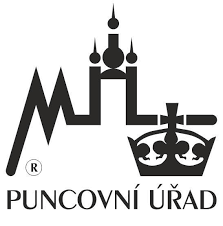 The hallmark is placed on all gold jewellery that is sold in the Czech Republic. The hallmark guarantees that the product has the declared purity. The purity of gold is given in carats.
The product is stamped by an institution independent of the manufacturer or trader. In the Czech Republic this function is represented by the Assay Office.